Proprietary In-House Advanced Communication Workshops
Corporate communication needs to be effective, efficient and engaging if it is going to be successful. In turn, successful business communication builds trust, influences change and drives results.
For more than 25 years, Hunt Communication has worked with major organizations all over the world to help individuals and groups sharpen their communication skills through customized group training.
Our communication workshops are designed for emerging leaders, management and executives. Participants have the opportunity to learn the principles of effective communication and apply them immediately as they revise and develop their own communication. They also receive individual coaching and feedback on content, delivery and style.
Participants learn advanced skills that will immediately improve all types of communication and drive their success. To ensure continued success each participant receives guidance and feedback on a personal development plan.
Our communication experts continually update our proprietary workshops, based on ever-evolving business communication needs. Customization is available through collaboration with the client as required.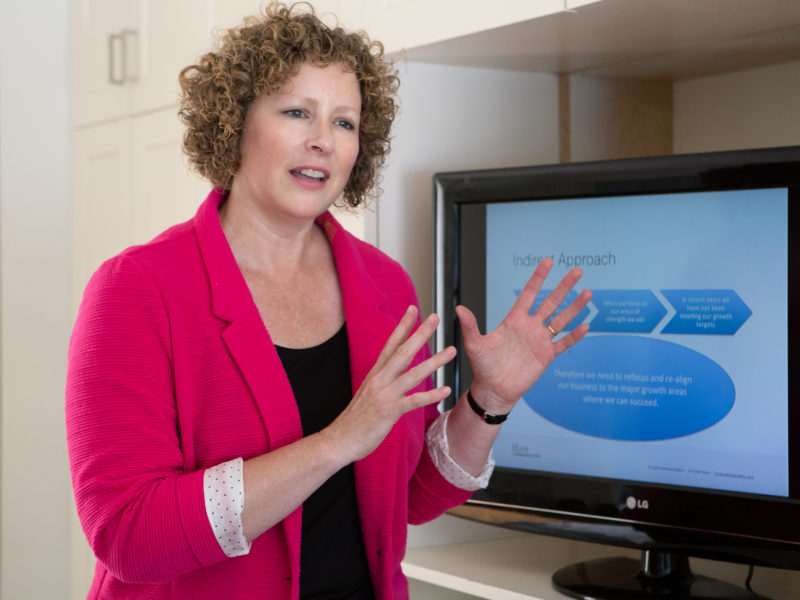 Our unparalleled programming focuses on our core modules
1
Foundation
Strategic Messaging for Better Results
2
Delivery
Become a Confident & Commanding Speaker
3
Visual Communication
Stacking the Deck
4
Interactive Communication
Deliver & Defend a Strong Communication
Learn more about our most popular workshops

Not sure where to start?
Connect with a consultant today to learn how to best leverage our offerings.